WHOLESALE OYSTERS FOR SALE IN BRISBANE & SYDNEY
ABOUT OUR PREMIUM PRODUCT
Seafood is a popular delicacy that has been appreciated since Roman times. Today, Sydney Rock Oysters are one of the most sought-after types of seafood. They are soft with a rich taste and creamy texture. While quite delicious on their own, improper handling such as excessive washing or poor quality supply can dramatically impact the flavour experience to be had from such a great tasting and nutritious food. The wholesale oysters for sale on our website are properly handled before being delivered straight from the farm to your doorstep, ready to be enjoyed.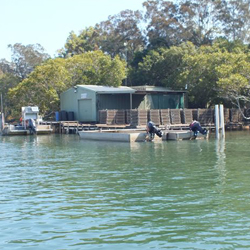 THE BEST WAY TO ORDER OYSTERS ONLINE
We are a family owned and operated business in the Greater Port Macquarie region, farming Sydney Rock Oysters in the Hastings River. Established by Neil Ellis in 1988 as Hastings Pontoon Oysters, Robert and Cisca became the new owners in 2004 and are now trading under a new name. We allow customers to order oysters online at wholesale prices, before having them delivered. We can cater to customers from Sydney all the way up to Brisbane.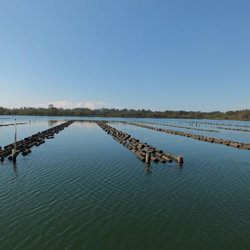 PRISTINE WATERS
Supplying about half of the state's market, Port Macquarie is the primary nursery for spat or juvenile oysters. The Sydney Rock variety take approximately 2-4 years to mature. Our family owned business occupies 20 hectares of pristine waters in various areas of the Hastings estuary. This gives us the ability to rotate our product over these areas during their cycle to ensure excellent condition, taste and texture as well as an extended season for consumption (usually from October through to May, weather dependent).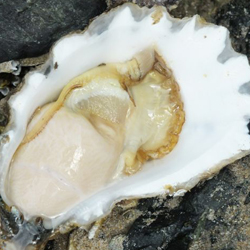 AWARD WINNING SEAFOOD ONLINE AT WHOLESALE PRICES
The oysters available on our site are award winning. We brought home four medals with our first entry into the Sydney Royal Fine Food Show in 2014!
To quote the RAS judge, Martin Palmer: "Cisca and Robert are producing A+ quality products. In my opinion Crown Oysters would rate in the top 5 of all the farms I have ever visited."
Please follow our web links for more information on our wholesale oysters. Once you are ready to purchase the products for sale, simply order online by following the prompts.
For enquiries or further assistance with purchases, email us at sales@crownoysters.com